What's lighting you up today?
🔎
the link opens a simple form I made with 4 questions: (1) the first Q above, (2) a spot to share your name if you want, (3) consent to share your response, and (4) an open-ended 'care to share anything else?' Q.
I'm feeling lit up and curious to know about your own lit up-ness!
---
What's lighting me up today:
creative partnerships that deeply enliven me and the other being!
how change = creativity = the only constant
the set of four cards I pulled this morning (and that pulled me) and how it totally speaks to this entire note (maybe you feel called to take in the imagery below)
a recent very low tide beach walk with three fellow beach lovers (two of whom are readers here – hello!! – and one of whom has his own page but likely cares far more about running directly into the Sound than having a page on the Internet)
a chalk drawing I admired yesterday of an intricate Easter egg that three young neighbors likely drew for me (as they wrote TO: CASANDRA at the bottom)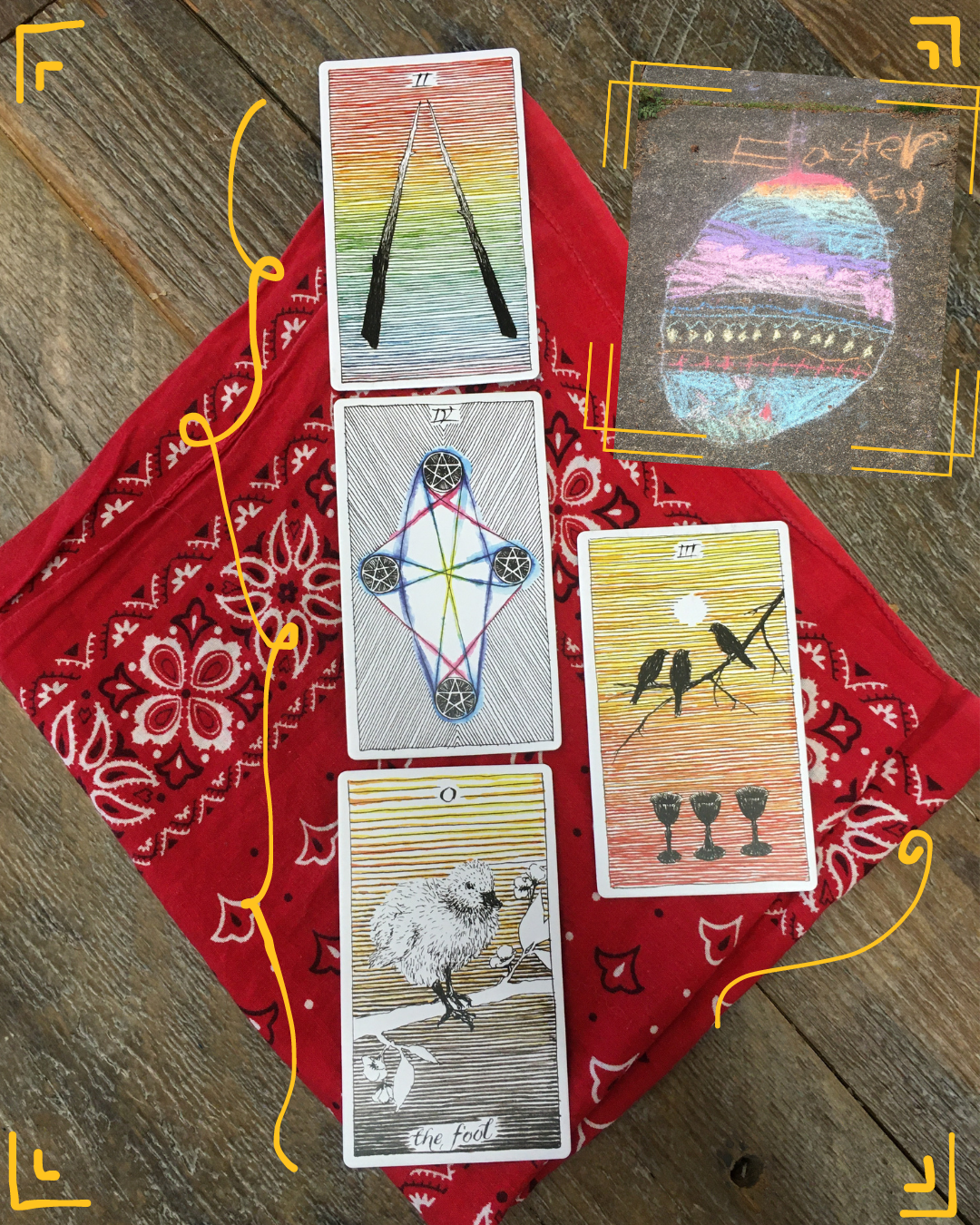 I'm excited to learn what's lighting you up if you feel called to share!
Til next time, kin,
Cassandra